Board of Directors
President: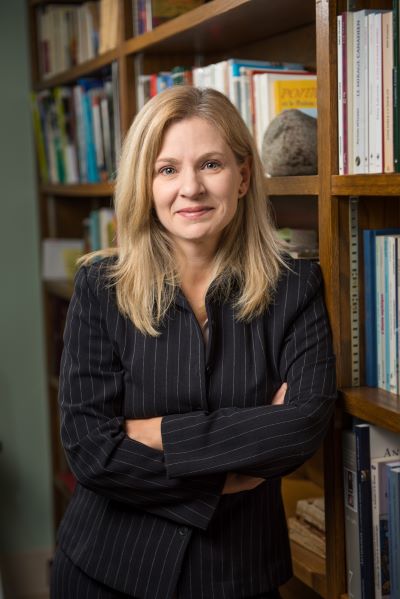 Chantal Richard is a full professor in the Department of French at the University of New Brunswick. Her research focuses on languages and cultures in contact, and the emergence and evolution of Acadian identity from the 17th century to the contemporary period. Author of a critical edition of Napoléon Landry's Poèmes acadiens and co-author of volumes one and two of the Conventions nationales acadiennes, Chantal Richard recently guest-edited a special issue of the Journal of New Brunswick Studies/La Revue d'études sur le Nouveau-Brunswick on Acadians and the Wolastoqiyik people of the St. John River/Wolastoq. She has published numerous articles and book chapters in Acadian literature and history and created a dabatase of Acadian and New Brunswick Newspapers titled Vocabularies of Identity. She was also guest curator of an exhibit on the Acadians of Pointe Sainte-Anne (1692-1759) at the Fredericton Region Museum.
Past President:
Pamela V. Sing is Professor Emerita in Franco-Canadian and Québécoise literatures at the Faculté Saint-Jean, the Francophone campus of the University of Alberta. She is the co-editor, co-author, or author of Marguerite-A. Primeau, première femme de lettres du Far Ouest canadien (2019), Impenser la francophonie : recherches, renouvellement, diversité, identité… (2012), Littératures, langues et sociétés autochtones: quatre essais et une bibliographie (2010), Alberta, village sans mur(s) (2005), Communautés francophones. Espaces d'altérités (2001), and Villages imaginaires : Édouard Montpetit, Jacques Ferron et Jacques Poulin (1995). She served as director of the Institut d'études canadiennes housed at the FSJ 2015-2018.
Secretary/Treasurer: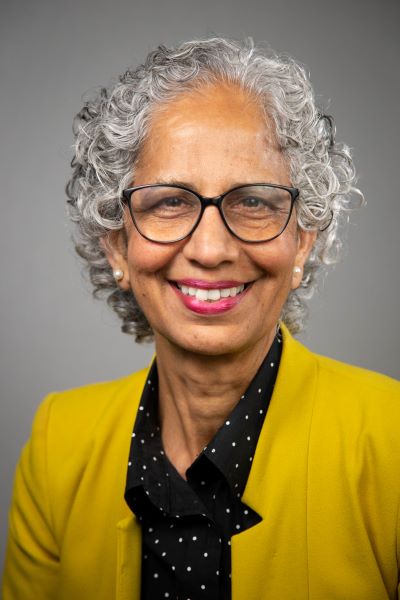 Satwinder Kaur Bains is the Director of the South Asian Studies Institute at the University of the Fraser Valley and an Associate Professor in the School of Culture, Media and Society, College of Arts. Dr Bains' research interests include the study the impact of language, culture and identity on South Asian Canadian migration, settlement, and integration, anti-racist curriculum implementation; identity politics; migration and the South Asian Canadian Diaspora and politics as well as Punjabi Canadian cultural historiography. Dr Bains is the Chair of the Knowledge Network, Director of the Abbotsford Community Foundation and has served as a Commissioner on the Agricultural Land Commission, as a Director of the Fraser Basin Council, as a Bencher on the Law Society of British Columbia and as a member of the Farm Industry Review Board for British Columbia.
Member at large: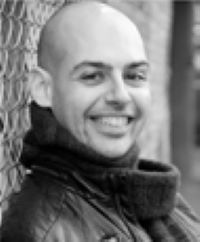 Jean Michel Montsion is Associate Professor in the Canadian Studies Program at Glendon College, York University. He is also the Director of the Robarts Centre for Canadian Studies. He has published several articles and book chapters in urban, social and political geography, focusing on several aspects of the contemporary transformation of Canadian gateway cities, including migration patterns, international education and transportation for commercial purposes. He recently co-edited a special issue of the journal Comparative and International Education titled "International Students from Asia in Canada's Postsecondary Institutions: Disconnections and Connections."
Graduate Student Representative: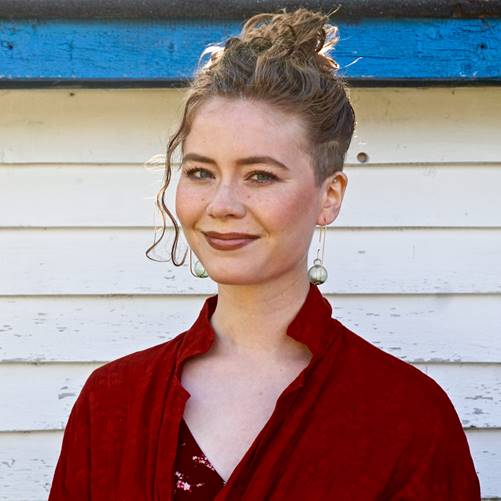 Emma Croll-Baehre is from Corner Brook, Newfoundland & Labrador. She completed a BA (Hons) in English Language and Literature with a Minor in Women's Studies (2014-2018) at the University of Western Ontario. During her time at Western, Emma volunteered with Poetry London, and co-coordinated with her twin the Emergence Queer Arts Festival. Emma then pursued a SSHRC-funded MA in Cultural Studies and Critical Theory at McMaster University (2018-2019). Emma is in her second year of the Ph.D. programme in English and Cultural Studies at McMaster University (2019-). Broadly speaking, their doctoral work considers representations of twins in contemporary Canadian and American texts (literary, visual, and digital). Questions of appropriation, identity, and representation in the Canadian context, have been at the forefront of their past and current work on topics such as the queer diasporic-Canadian literature of Hiromi Goto and Larissa Lai, and the performances of E. Pauline Johnson.